Universal Parcel Tracking
InstantParcels is an Universal Parcel Tracking Tool.
Regardless of the online store or the market you have purchased,
you can always trace the full path of the order with our universal parcel tracking service.
See the latest package status and estimated delivery date for your shipments.
How do I track a package?
What's very convinient about our service is that you need only your tracking number and nothing else. You don't have to know or guess your carrier, manually track package with multiple carriers, translate tracking information from foreign carriers and so on.

Just enter your tracking number in the box at the top of this page and click Track button.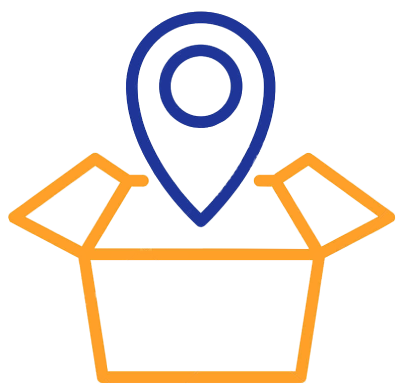 600+ Couriers
Monitoring package tracking numbers across different logistics providers is frustrating.
Still looking for a solution to track your parcels? We have you covered.
InstantParcels is an Universal Package Tracking Tool, that connected hundreds of postal couriers around the world under one roof. Allow us to simplify your shipment tracking across different couriers for all your parcel tracking needs.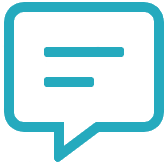 How can I track a package?
Insert your tracking number into the search box and click "Find" button. We would automatically determine the courier for you and provide you the latest tracking status within the package delivery path.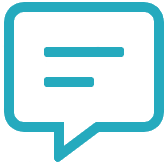 How do I find a tracking number?
Look for your tracking number in the shipping confirmation, shipping receipt or shipping order. Most tracking numbers are between 10 and 30 digits long, and each one is uniquely generated for a specific order.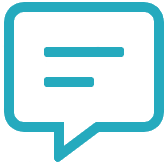 What is Universal Parcel Tracking Service?
InstantParcels is an Universal Parcel Tracking Service. It means you can track and trace most of the shipments around the world. How we could do this? Our goal is to simplify e-commerce solutions customer experience via connecting major couriers APIs under one roof. The Universal Parcel Tracking Service is a tool that can automatically determine the courier company by tracking number you provide, show tracking status and trace the full parcel shipment path.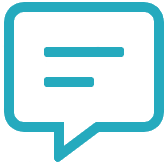 What is a Tracking Code?
A tracking code is a unique alphanumeric (or only digital) number that each shipment receives from a logistics service. This code can be called the parcel tracking number, postal identifier, as well as various simplified names, such as "track number", "tracking number", etc. The tracking code serves as the international postal identifier of the shipment, which allows for the proper logistics of delivery services. Most services provide the ability to track packages by sending number based on their own algorithms for checking the track code or using the functionality of specific mail services. It is not difficult to track the parcel by postal identifier number; this is a convenient and safe way to control delivery.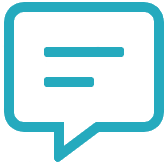 Can you track a package with an order number?
Some couriers support the package tracking by the order number. But there is just a few courier companies that provide such an option. It would be better to use tracking number instead of order number, so we can involve more couriers into request and provide more extensive information about delivery process for you.
Is it safe to receive packages from China in light of Coronavirus?
According to World Health Organization (WHO) - Yes, it is safe, People receiving packages from China are not at risk of contracting the new coronavirus. From previous analysis, WHO says coronaviruses do not survive long on objects, such as letters or packages.
Is it possible to catch new coronavirus from via packages from China?
No, You Won't Catch The New Coronavirus Via Packages Or Mail From China, according to the Centers for Disease Control and Prevention. "Because of poor survivability of these coronaviruses on surfaces, there is likely very low risk of spread from products or packaging that are shipped over a period of days or weeks at ambient temperatures," the CDC concludes in its Q&A. It is highly unlikely that the virus could survive for multiple days outside or inside a cardboard box, for example, that contains something an infected person had sneezed on or handled.
Am I at risk for novel coronavirus from a package or products shipping from China?
In general, because of poor survivability of these coronaviruses on surfaces, there is likely very low risk of spread from products or packaging that are shipped over a period of days or weeks at ambient temperatures. Coronaviruses are generally thought to be spread most often by respiratory droplets. Currently there is no evidence to support transmission of 2019-nCoV associated with imported goods and there have not been any cases of 2019-nCoV in the United States associated with imported goods.
International Parcel Tracking done right
Find out how to track any package or parcel from around the world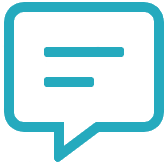 How do I track a package?
What's new about tracking a package with our postal tracker is that you need just a tracking number and that's it. No need to guess carrier, no need to manually track with multiple carriers and no need to translate tracking status to understand what it means in Chinese. To track a package enter your tracking number on this page and hit Track Package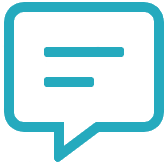 Can you track an international package?
Yes. Most of the couriers support the tracking service for international shipments, but there is still some exemptions. Before you ship anything internationally, open the courier profile page and review its services options.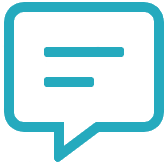 How to track my international parcel?
Tracking international parcel can be cumbersome, you have to know which carrier will handle parcel delivery, when international delivery company will pass parcel to local postal or courier company. With our parcel tracker all of the above are non issues. You'll get comprehensive tracking events history, delivery time estimate, current parcel status and location and links to each official carrier website with prefilled tracking id, so you can be sure tracking info is up to date.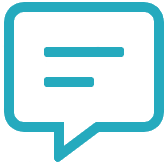 China Post tracking
Tracking packages from China remains our most popular feature and our tracker truly excels at that. We support China Post, ePacket, Winit, Yanwen, Yun Express and countless other shipping companies that deliver packages via China Post. All statuses are translated from Chinese to English and you'll even get delivery time estimate for your China Post package.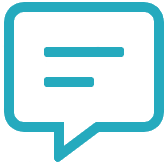 Parcel tracking in USA
The majority of parcels going to or from USA are handled by USPS; other major carriers include FedEx and UPS. But recently some new carriers appeared on the market, and you might have to guess which one handled your parcel. By using our service, you will be spared of such a burden. We support and automatically detect the vast majority of those carriers.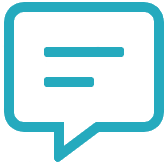 What is "Departure from outward office of exchange" ? How long it will take?
"Departure from outward office of exchange" means the parcel is ready for export customs security scan. Once it passes the scan, it will be sent to airline. Normally this procedure will complete within 2 to 10 days.If your parcel stuck in this status for more than 2 or even 3 weeks. Normally this means the parcel has problem to pass security check and will be returned to shipper. You should open a dispute ASAP.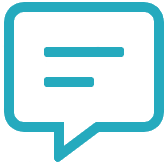 How to track my international package?
Tracking international packages sometimes can be challenging. You would need to know which carrier will handle the delivery, then which local postal or carrier company will finish it. After that, you would have to track your package separately on the websites of respective couriers. With our service you don't have to worry about all of the above. You'll get all possible information gathered from all the places it may be at in one place: complete tracking events history, current package location and status and so on. You can be sure your package tracking info is up to date.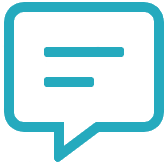 How do I track a parcel from China?
To track China Post shipments simply enter your tracking number into the search field above and click "Find" button. InstantParcel is an Universal Parcel Tracking Tool. We would automatically determine the courier company for you along with the current shipment status, location and full package shipment path.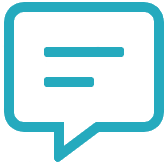 Tracking packages from China
The most used feature of our service is China Post tracking. Such parcels also may be shipped with China EMS, Yanwen, Winit, Yun Express and many other companies that ship packages via China Post. We support all of them. And most importantly, all the information is translated from Chinese to English for your convinience.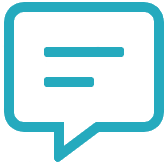 Why does my tracking result show only one message "Electronic data received" or "Electronic information received"?
If your tracking result has only one message "Electronic data received", this means your seller/shipper applied for tracking number from postal company, but did not actually ship the goods yet. Many China sellers delay shipment for 5 to 10 days due to inventory shortage. So if you just got the number which shows "Electronic data received", please wait one or two weeks and track again. In most of cases, seller will ship the goods and you can see real shipment date and shipping location. If you still can not see new status after 10 days, you should be cautious of fraud. You should talk to a seller and ask him to give you real shipping date and real tracking number. If seller can not give you reasonable reply, you should open dispute on eBay/AliExpress/Amazon.
Domestic Package Tracking
InstantParcels.com provides the status for domestic as well as overseas parcels in the same way.
Just insert your Tracking Number and see the latest package updates.
Package Tracking
Want to know exactly where at some point in time the package sent to you from China or any other country is located? The new InstantParcels.com system has combined the tracking mechanisms for shipments of more than 100 postal services that deliver packages. Tracking mail by identifier is possible from any device. You no longer need to adapt to the schedule of the post office or stand in line - now all the information in your pocket.
The main advantage of our platform is the ability to quickly automatically analyze the status of a shipment while simultaneously cross-polling all the services involved in the supply chain. The result of a search query by departure number is complete information, summarized in an easy-to-understand list of all available package movement statuses.
Foreign sellers of online stores send the parcel using various logistics services or units of the postal operator of their country (the lion's share of orders sent by AliExpress are sent by China post). The departure can go through several more intermediaries, and already at the end of the journey, reaching the territory of the recipient's country, it is delivered by local mail (for example, Russian Post). InstantParcels.com tracking system will easily provide the whole scheme of movement of a parcel until a notification is received. Mail tracking is carried out from the moment of departure until the cargo reaches the final destination.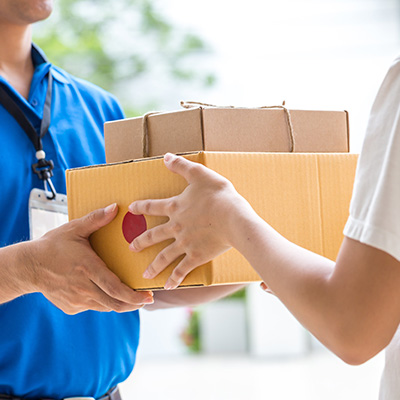 Track Shipments
InstantParcels service allows you to receive detailed information on the status of registered mail from Russia, Kazakhstan, Belarus, Ukraine, the USA and China. Partial tracking is available for mail from the UK, France, Germany, Poland, Japan, Singapore and many other countries. Use the convenient service to track mail: enter in the special field on the site InstantParcels.com the track number of your parcel received from the postal operator; click on the "TRACK THE SEND" button; get information about all the statuses (movements) of the corresponding departure, including find out its last location. Our system has a complete list of postal codes of all branches of the Russian Post, therefore, all stages of the movement of a parcel across the territory of the Russian Federation are reflected as detailed as possible. Register at InstantParcels.com and get even more features: you will be able to save in the profile track numbers of all previously tracked shipments, so you do not have to enter them every time in the tracking field again. when the status of the tracked item changes, you will receive a notification to your email address. You will save time on regular checks of the location of the parcel and do not miss its arrival at your post office. The quality of the InstantParcels.com service is improving daily, while the geography of package tracking is expanding. Take full advantage of checking the status of your items in our system. Just enter the postal code in the form on the website, and InstantParcels.com will do the rest. Tracking mailings by track number is a guarantee of the safety of goods abroad. Now you will always know the location of the cargo, wherever you are.